Sport
A proud day for these boys on Thursday.
We took part in a national league tournament organised by Braintree football club; there were 15 teams and we ended up finishing second. Unfortunately, we lost in the final, but the boys played great football and were unlucky to see two efforts hit the post. It was really pleasing to see such good football being played which was commented on and enjoyed by all those that watched. A great team effort and an enjoyable (but cold) day!
The boys also topped their group last week in the Jim Smith FA Cup, winning all their games so we are looking forward to our next match in this competition.
Today the Year 5/6 mixed Tag Rugby teams took part in a tournament at Dunmow St Marys. Instead of just taking one team, Mr Pearce took three teams and out of the thirteen teams that participated our three finished second, third and fourth meaning that we qualify for the next round. Well done to all those that braved the cold and the muddy conditions. Another successful afternoon in sport.
July 2019 - The children were excited to take part in the County swimming finals on Thursday. All the pupils swam to the best of their ability with our Year 5 and Year 6 pupils coming in 4th place. This demonstrates just how talented our pupils are at swimming and what a great emphasis we place on sport in the school. Thank you also to all the parent and staff helpers assisting with transport to ensure that we could participate in this event. We really do excel at sport at our school.
July 2019 - 2 teams of gymnasts represented Uttlesford at this years Key Steps Essex County Final, which is part of the Essex schools' summer games. They were competing against schools from all round the county and the standard was high.
The day started off with an opening ceremony and we were thrilled to be chosen to be the flag bearers for Uttlesford.
During the competition, the gymnasts all performed vault and then either a body management sequence or a floor routine.
It was nerve racking for the children to have to perform, individually, in front of such a large audience, but they did brilliantly and we were extremely proud of them all.
Our Year 3 and 4 team came 9th and our Year 5 and 6 team came third and were awarded bronze medals.
March 2019 - the year 5/6 girl football team came first in their tournament. The competition was incredibly close with the top three teams ending on the same points and only separated by goal difference. After a slow start of two draws and a lost, the team found their form and produced three excellent wins to give us a chance at the top three. The players all produced fantastic all round performances to manage to climb from the bottom half of the group up into first by the last game!
March 2019 - The boys took part in our DEEP family football competition today and they played superbly. We came top of our group on goal difference and qualified for the final. Unfortunately, in the final, we lost on penalties after outplaying the other team in normal time. I am really proud of the team again as they played superb football and supported each other as a team extremely well. Well done.
March 2019 - On Wednesday morning, having previously won the local (Level 1) tournament, our Year 5/6 TAG Rugby team took part in the Level 2 competition at Carver Barracks. Under leaden skies, Great Dunmow added a touch of colour to proceedings by winning all three of their group stage matches. This saw them qualify for the next round consisting of the top 8 teams, split into two groups. A fiercely fought three matches saw us finish 2nd and qualify for the 3rd/4th play-off. A convincing 9-5 victory secured a thoroughly deserved bronze medal finish for a super set of children and a great team.
February 2019 - On a beautiful spring morning this Wednesday, our mixed hockey team sprang into action for their first ever competitive fixtures. The glorious setting of Felsted Preparatory School was further enhanced by the splendidly turned out Great Dunmow eleven. What followed was a morning of splendid commitment, skill and teamwork enhanced by continuous improvement. So, 5 games, 3 wins, 2 draws, 5 goals scored, 0 goals conceded saw the gold medals return to Great Dunmow along with a huge sense of satisfaction and pride.
January 2019 - KS2 participated in the local swimming gala at Great Dunmow Leisure Centre. The teams were fantastic and all our swimmers contributed well to our excellent performance. We came a resounding first place across both age groups and have retained the swimming gala shield for another year
26th January 2019 - six members of the gymnastics squad represented the school in the qualifying round of the British Schools Gymnastics Floor and Vault Competition.
Our gymnasts performed extremely well and won the competition by over 4 marks. We had the top Floor and Vault scores. The girls now go on to compete at the County Final in March.
Friday 1st February 2019 - The school football team played in a friendly game against Dunmow St Mary's and won 14-0. It was an impressive display and hopefully this winning form can continue!
Four Year 6 boys took place in the county Table Tennis finals in Harlow. This is the first time that the school has entered a table tennis team and we could not be more proud of them. Going up against twelve other teams our boys finished 8th, there was some extremely tough competition but we held our own, winning a number of our matches with all of our boys showing their skills. We look forward to competing again next year. Well done boys!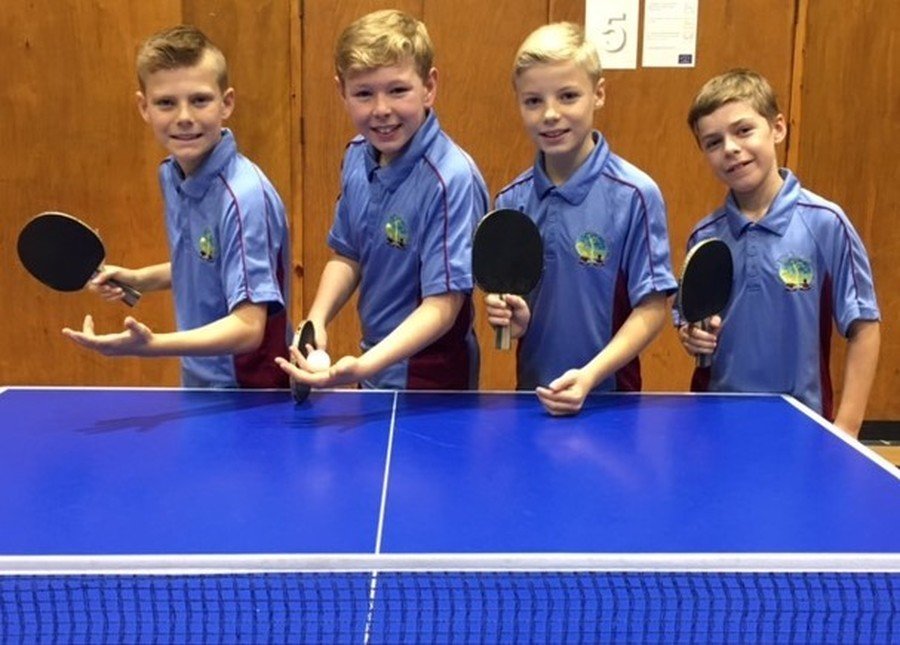 We took our newly formed year 3/4 football team to Felsted Primary School to play in a local school's football tournament. The team played really well, showing great attacking, flowing football. The team did fantastically - coming 3rd out of the all the schools. The level of competition was extremely high and the team only lost one game which was a very close 1-0. This was a very promising first performance for this new team and we are already looking forward to the next tournament.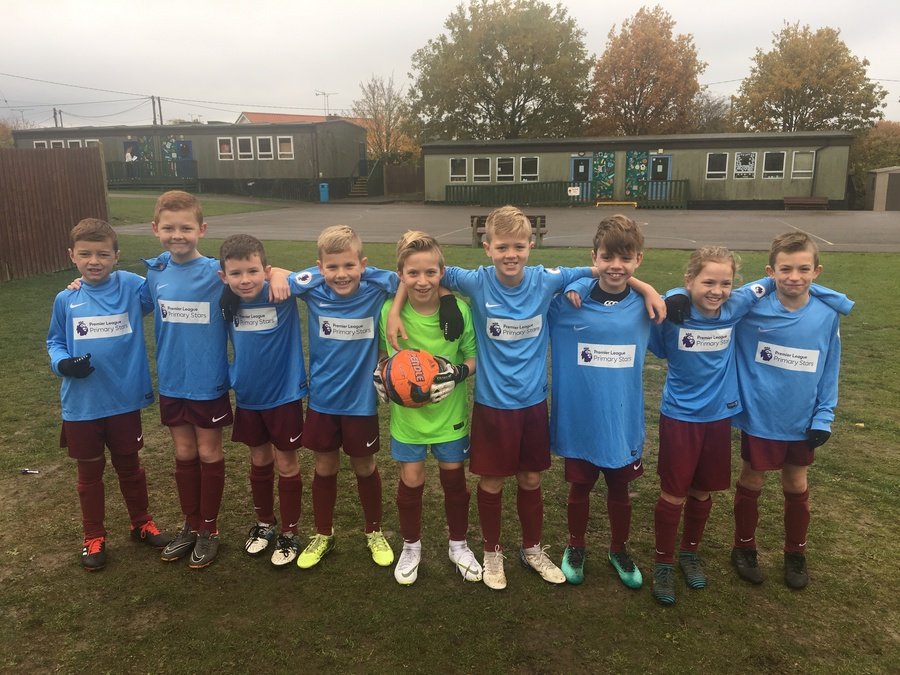 18th May - Our girls and boys football team took part in a DEEP football tournament today at Felsted school. The girls team did really well and didn't concede a goal winning their tournament and the boys finished a credible third. Well done to all the children that took part.
Today, our Year 4 cricket team took part in a DEEP competition against local schools. The team played extremely well and managed to win the entire competition. Congratulations to the team shown below for their excellent performance and sportsmanship.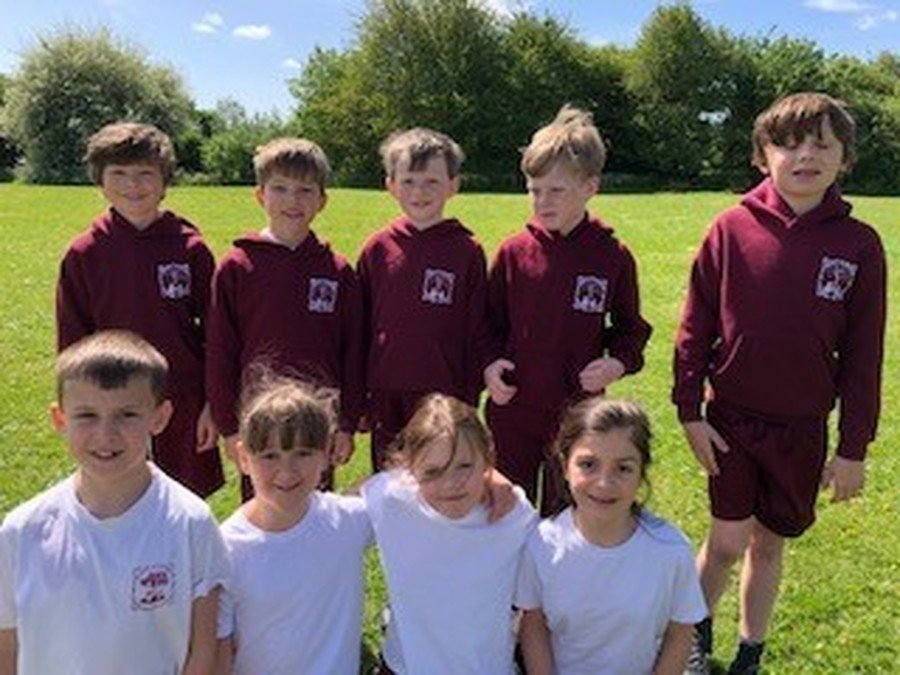 On Wednesday afternoon, members of the schools gymnastics squad took part in the Gymnastics Key Steps competition which was hosted at the school.

The team of Year 4s will now go on to represent Uttlesford at the Essex summer games at the end of June.

Despite it being a team competition, special prizes were also given for outstanding individual performance.

Elaine Van Den Ende won the gold for the best body management routine and Isabelle Macarthy won the gold for the best floor routine, with a perfect score of 10.00.

The judge was really impressed with the standard of gymnastics at the school and was also amazed by how much the children had improved since the last competition.

Well done gymnasts, another great result!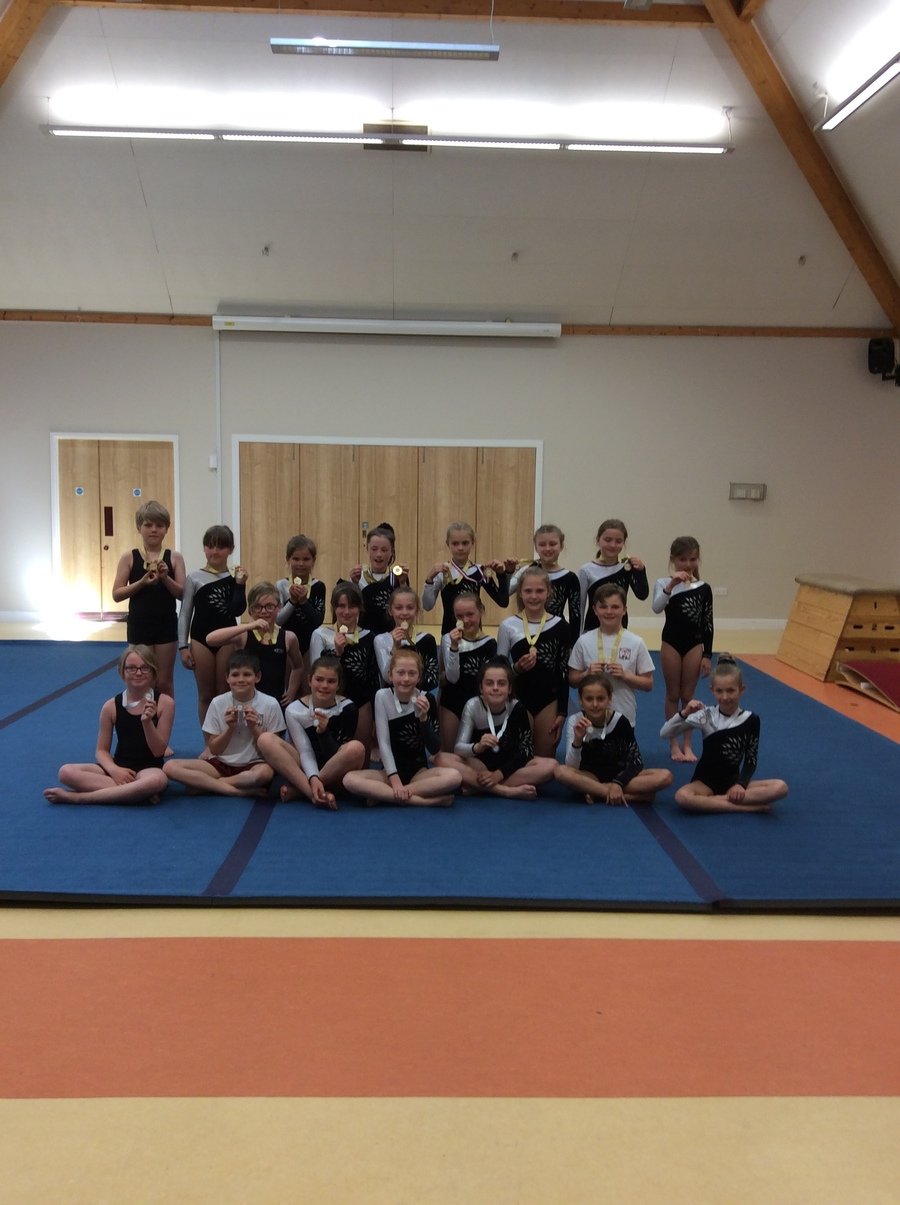 We were joined by Oblivion All Stars cheerleading squad who performed a workshop to the pupils. The pupils then had a great time in trying out some moves.
Here are the children receiving their awards in the End of Year Sports Assembly.
We have been involved in lots of sport this year, please find attached a video!
The school took part in the annual District Athletic Competition (District Sports) against schools in Uttlesford. Seventy-five pupils represented the pupils in a variety of events with fantastic personal achievements made by many. The whole school finished as runners up to R. A. Butler.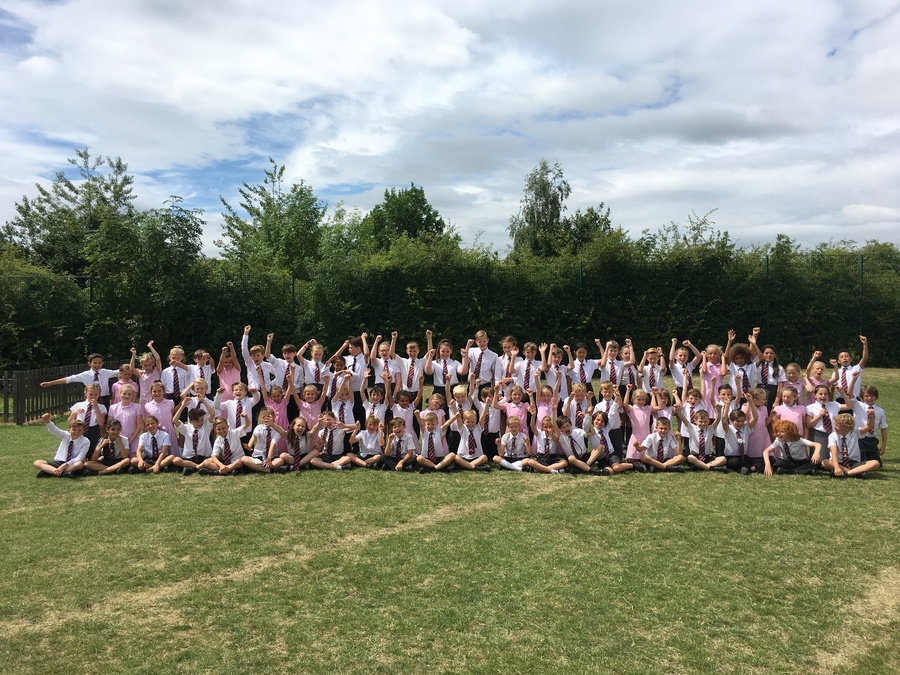 Great Dunmow Primary School entered two mixed year 3 and 4 teams into the Uttlesford district Key Steps Gymnastics competition, which was recently hosted at the school. Both teams performed consistently well, showing poise and precision while executing their routines and vaults. They had to show flexibility, strength and balance as well as a range of different skills. The two teams of gymnasts were thrilled to gain the top two places, gold and silver, in their age group, with the judge complimenting them on their outstanding performance. The top placed team will now go on to represent Uttlesford in the Essex Summer Games, which is to be held at the Basildon Sporting Village, in June.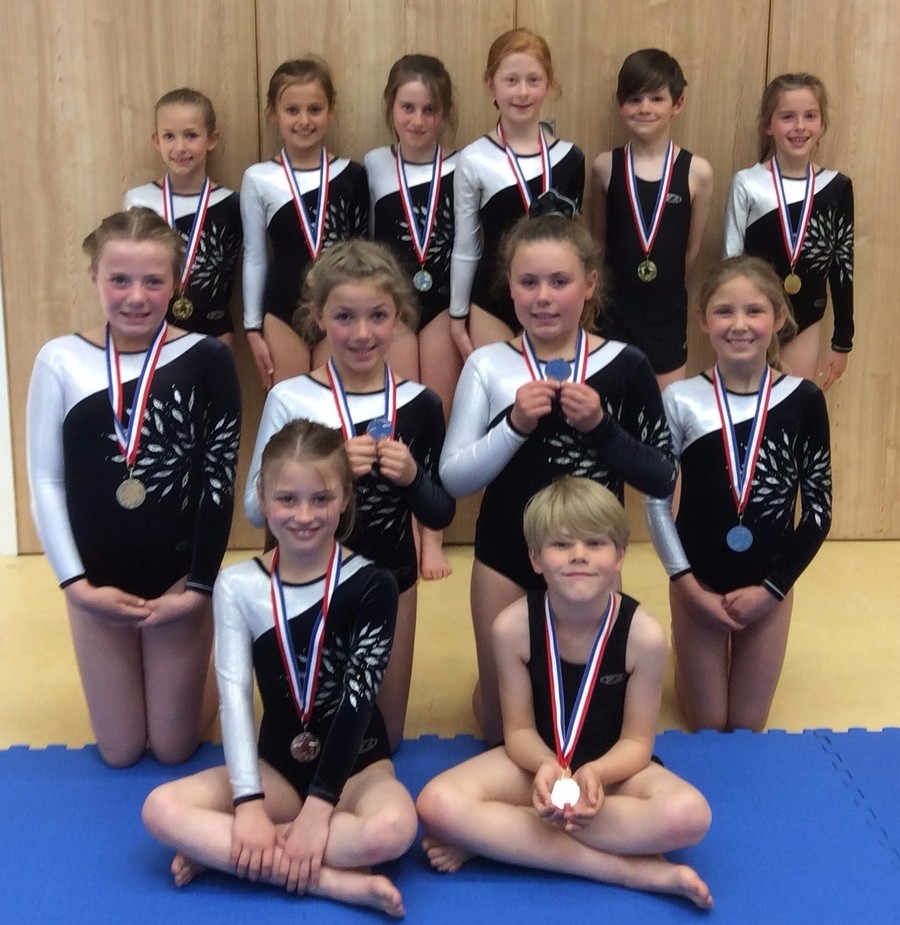 On Monday, our school competed in the USSP Swimming Gala finals at the Lord Butler Leisure Centre in Saffron Walden after coming in first place in the last round. The competition standard was very high but we still managed to achieve an amazing 3rd place with our Year 5/6 team and 4th for the Year 3/4 team. We are extremely proud of how well the children performed and represented us on the day. A huge thank you to all of the adults who helped on the day and to all the parents and family members who came to support the children.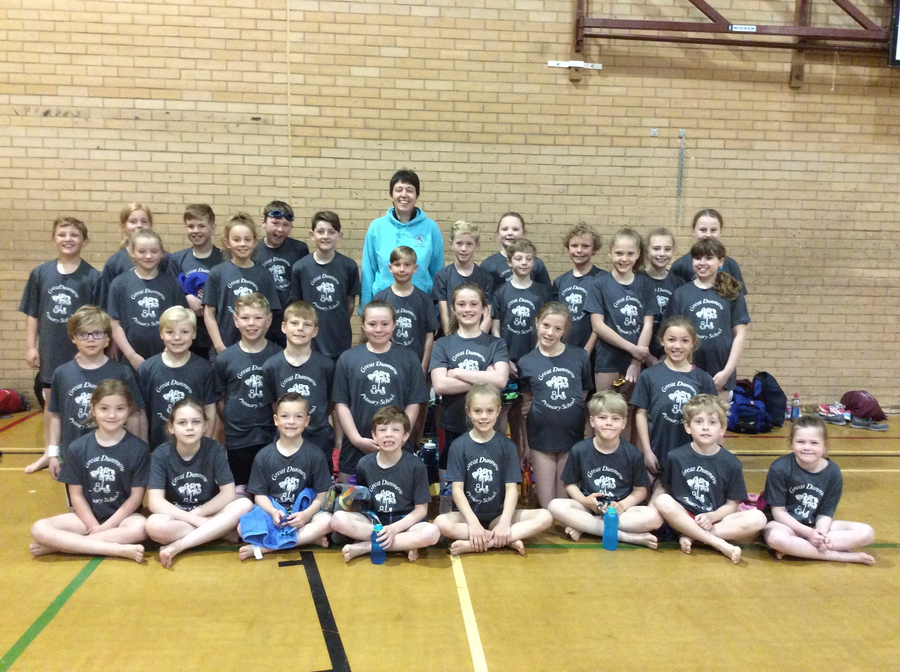 The school netball team took part in a large netball tournament with 28 school participating. The team played extremely well and demonstrated confidence and good team spirit. They played several matches and improved with every match. They should be very proud of themselves.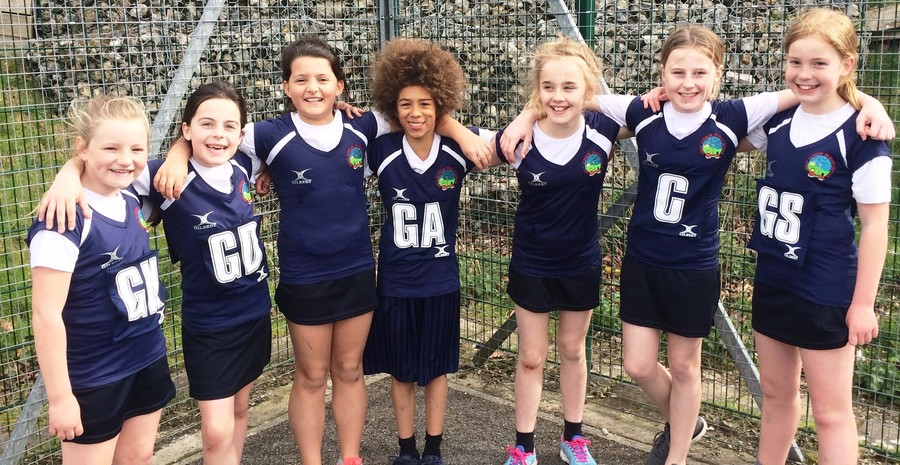 On Wednesday we took two teams to a football tournament. There were 5 teams in total. Team A came second in the group stages and went on to the final which they won on penalties after a tense shoot out. Team B came 3rd overall. All the boys made a great effort and played excellently with a great team spirit.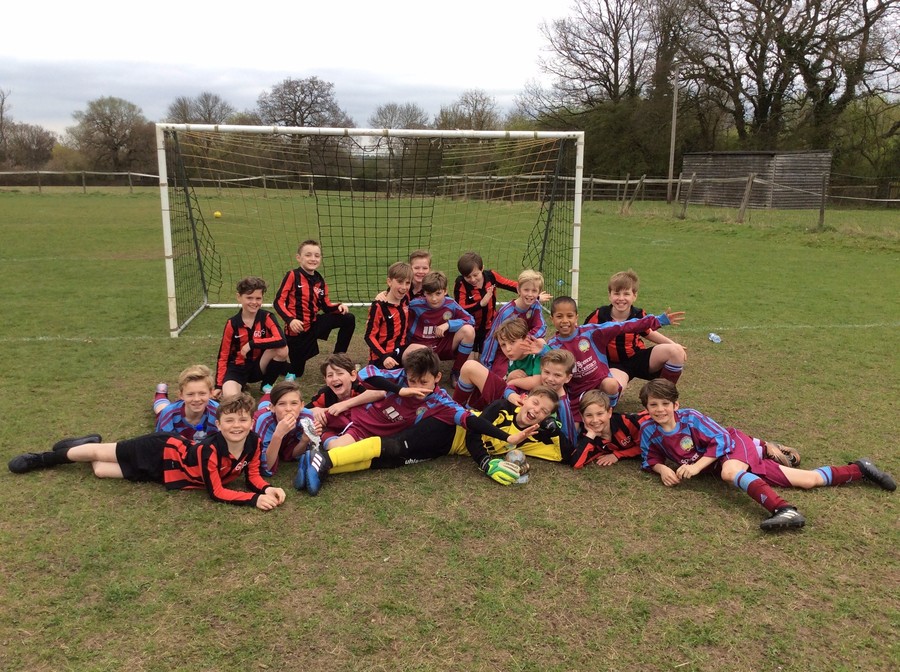 The school netball team took part in a high five netball competition against other local schools today, the team came 5th out of 12 teams. The team played extremely well against tough competition – well done!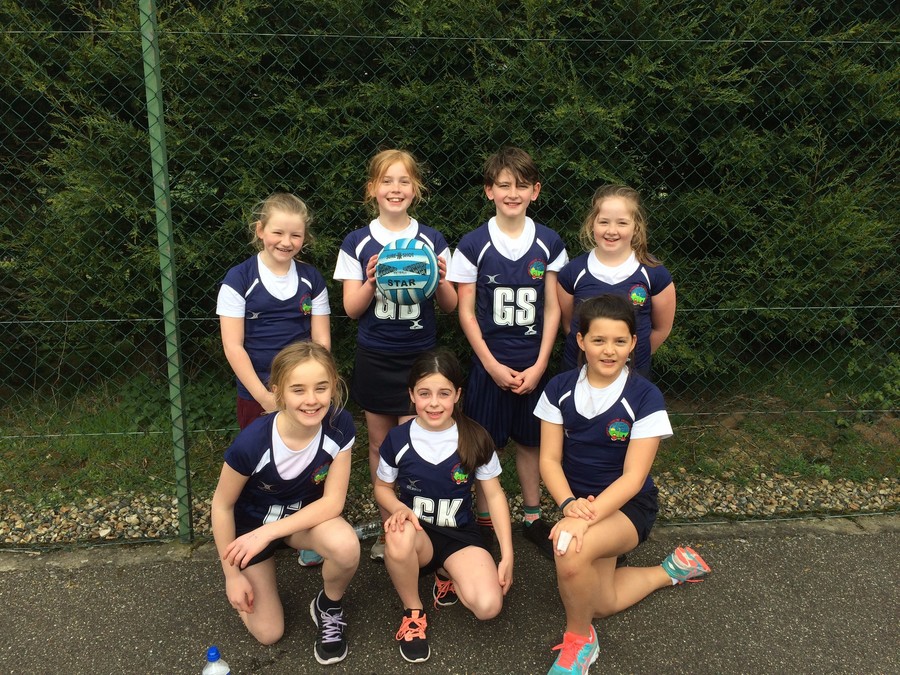 Our boy's football team celebrated last week when they brought home their first silverware of the season, when they won the Dunmow family cup. This is a tournament involving all of the local schools and involved group games and a final. The team won their group and qualified for the final where they ended up winning on penalties 2-1 to claim the cup.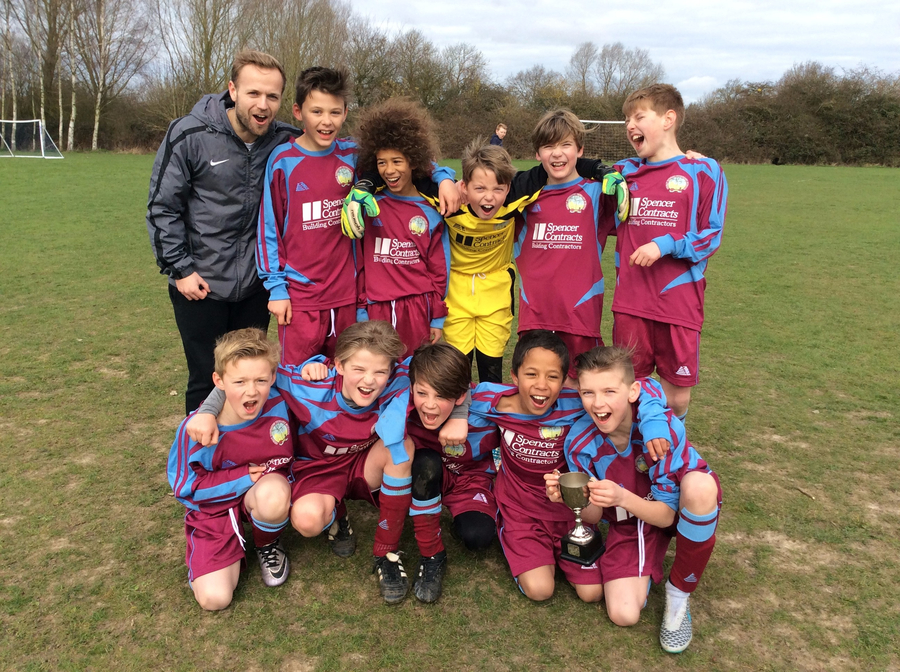 Our super gymnasts put on a great show on Wednesday to the rest of the school and again on Wednesday night to parents as part of our Creative Arts Week. It was great to see so many children taking part in this event and how confident they were.
Our team of gymnasts competed in the British Schools Gymnastics Association Floor and Vault competition Plate Final on Wednesday afternoon. Attached is a picture of the Gym Team.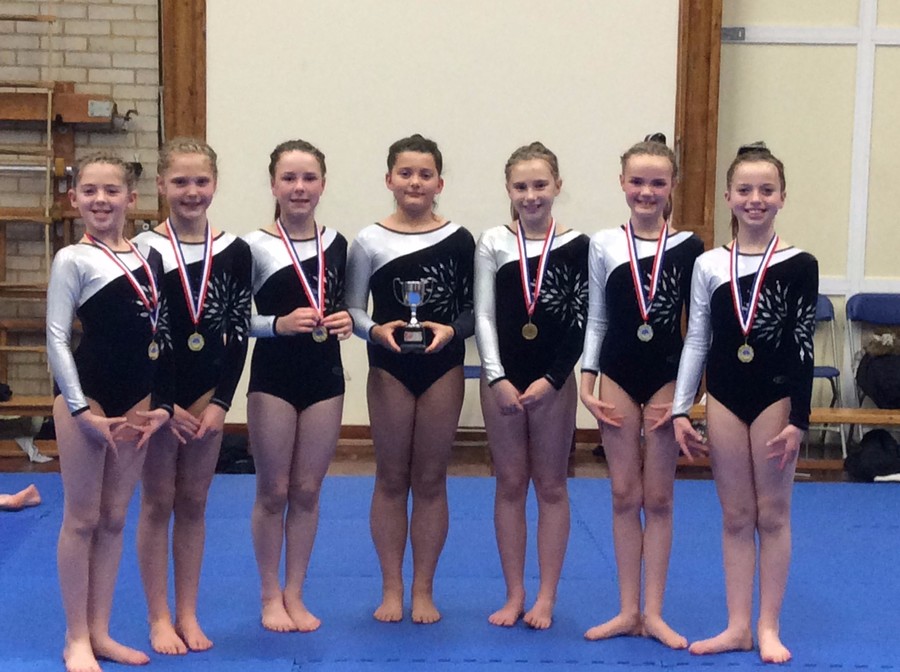 Members of the School's Gymnastics squad took part in the Uttlesford Annual Gymnastics and Dance Festival. They performed 3 routines, including 2 with hand held apparatus, in front of a huge audience. The gymnasts performed their routines brilliantly and were a real credit to the school.
They were complimented on their superb performances and their excellent timing. Well done gymnasts!
On Wednesday Miss Mace too the Year 5/6 Tag Rugby Team to the USSP final 16 tournament at Carver Barracks. The team played 6 games in total, only losing to the team who went on to win the whole competition. In total the team won 3, drew 2 and lost 1 game which placed us 6th place out of 16 teams. The team should be extremely proud of themselves and what they have achieved this year whilst competing against other schools. Miss Mace is so pleased with the team's passion, determination and hard work over the year.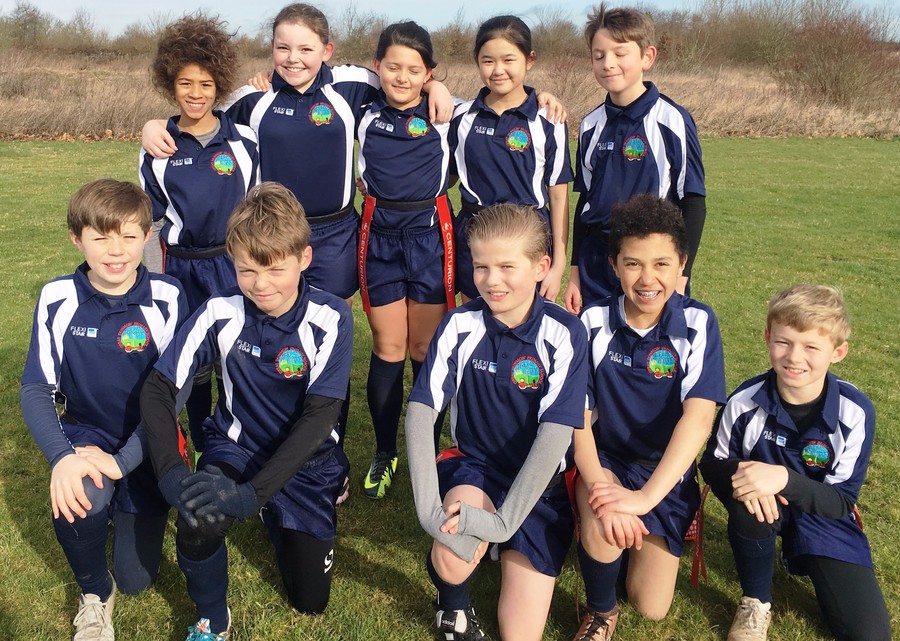 Last Friday, Mr Brown took a group of Year 4 pupils to compete in a Tag Rugby competition at Dunmow St Mary's. Considering lots of the children had never played this sport before, they gave it their best and managed to finish in 4th place. They really enjoyed themselves and the experience.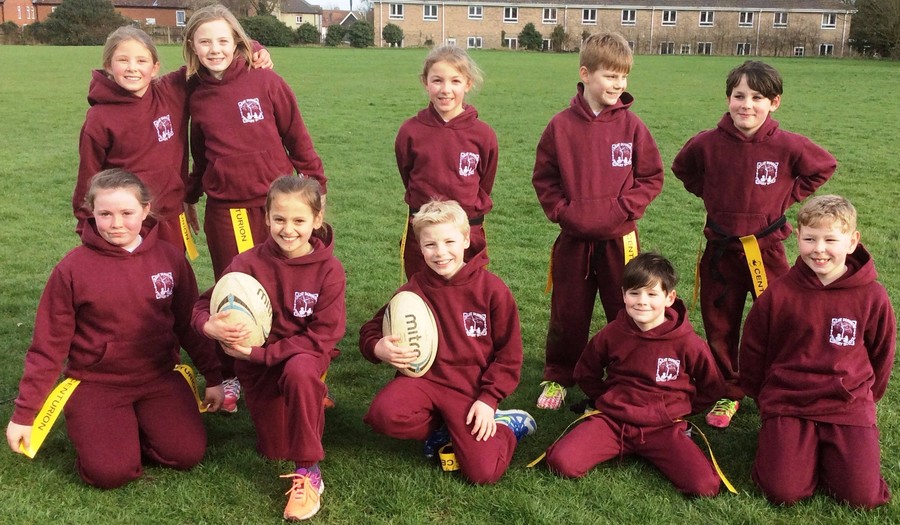 Pupils took part in a swimming gala this afternoon. Year groups 3/4 and Years 5/6 both came first in the their groups and Great Dunmow Primary School came 1st overall. Therefore we are bringing the shield back to Great Dunmow Primary School for another year - well done team!
Members of the gymnastics squad competed in the Eastern Region Schools Floor and Vault competition on Thursday. Our girls performed brilliantly and were a credit to the school, supporting each other and showing a lot of team spirit. We gained some excellent scores with Neve M almost achieving a perfect score on the floor and Evie E scoring a massive 13.9 for her vault. The girls finished third and now go through to the 'Plate' final, which is to be held in March.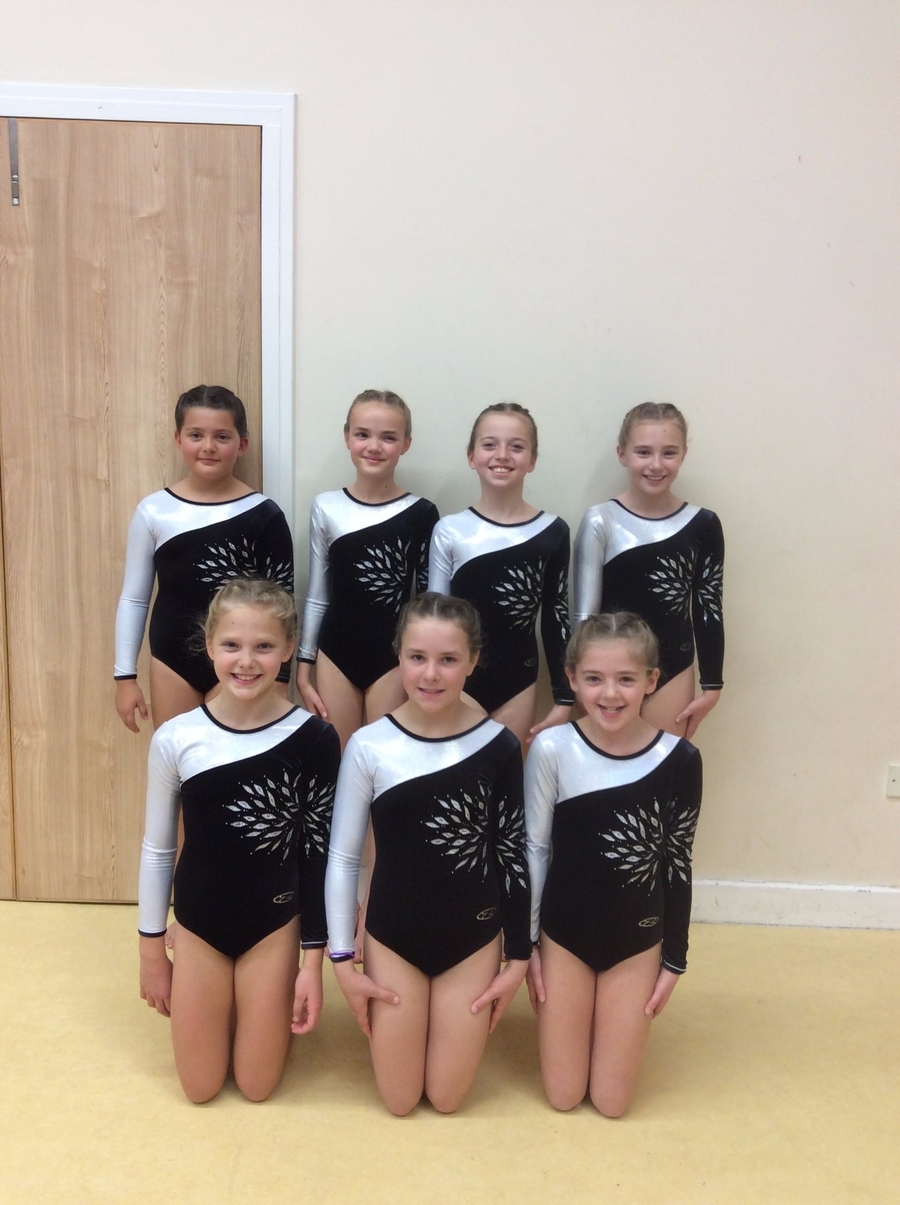 "Flexistair" based in Dunmow are very proud to sponsor Great Dunmow Primary School with their brand new tag rugby kits. When the school were looking for a new kit Flexistair Manager Craig Clarkson jumped at the chance to get the Tag Rugby team looking smart and ready for the field.
Mr Clarkson proudly stated, "As a company, we wholly support and hope to encourage the participation of young people in sport. The Great Dunmow Primary TAG Rugby team look very smart and we wish them every success with their school sporting activities."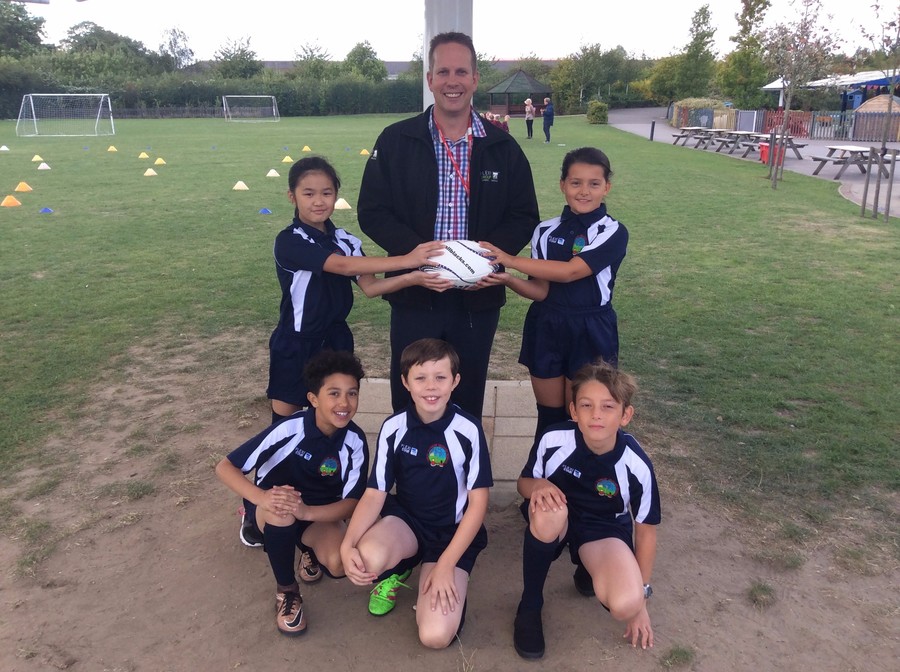 The school dodgeball team took part in a local tournament and came 5th our of 11 schools..
Today the Year 5 and 6 Tag Rugby team took part in a Tournament. They came third meaning they have qualified for the next round!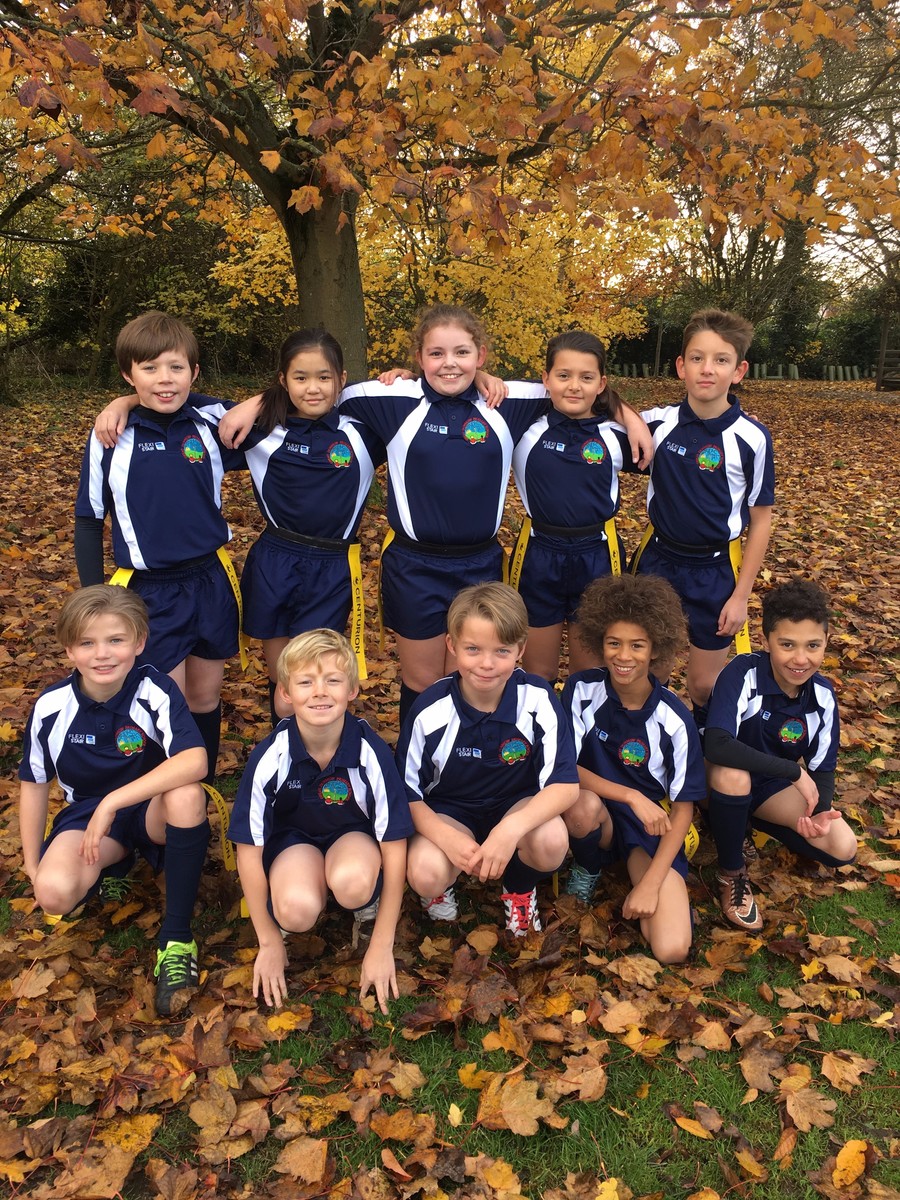 Cross Country runners representing the school ...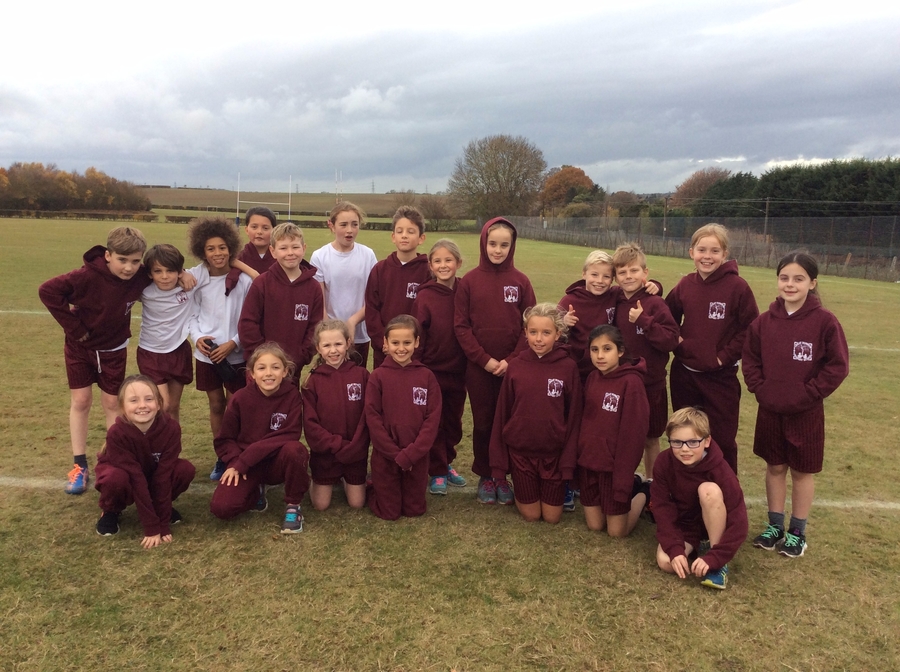 The Football Team getting extremely wet during their tournament in Billericay...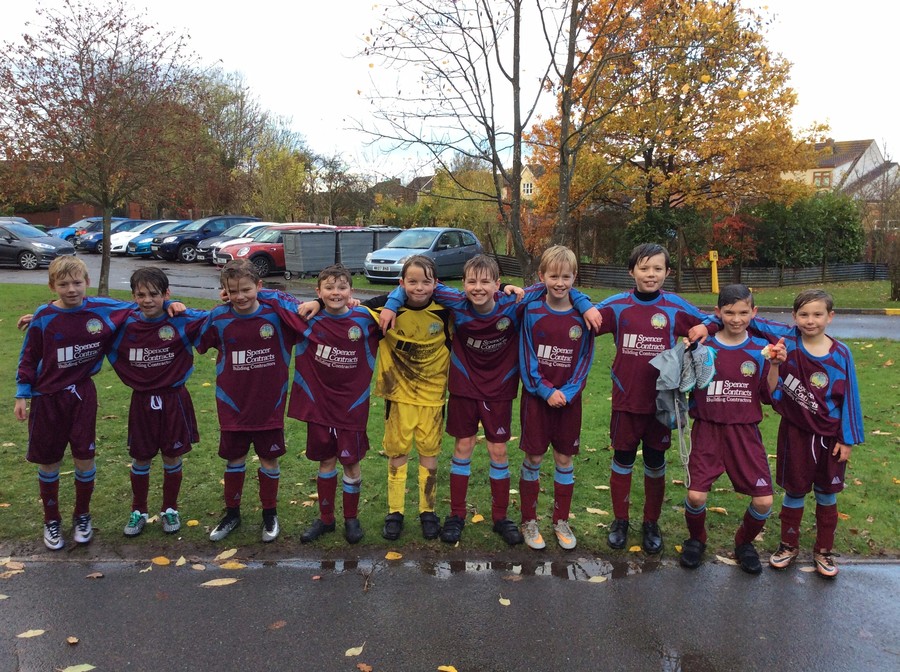 Some photographs from our recent Gym Competition ...
Miss Smith presenting our Year 6 sports ambassadors with the Gold Sports Mark.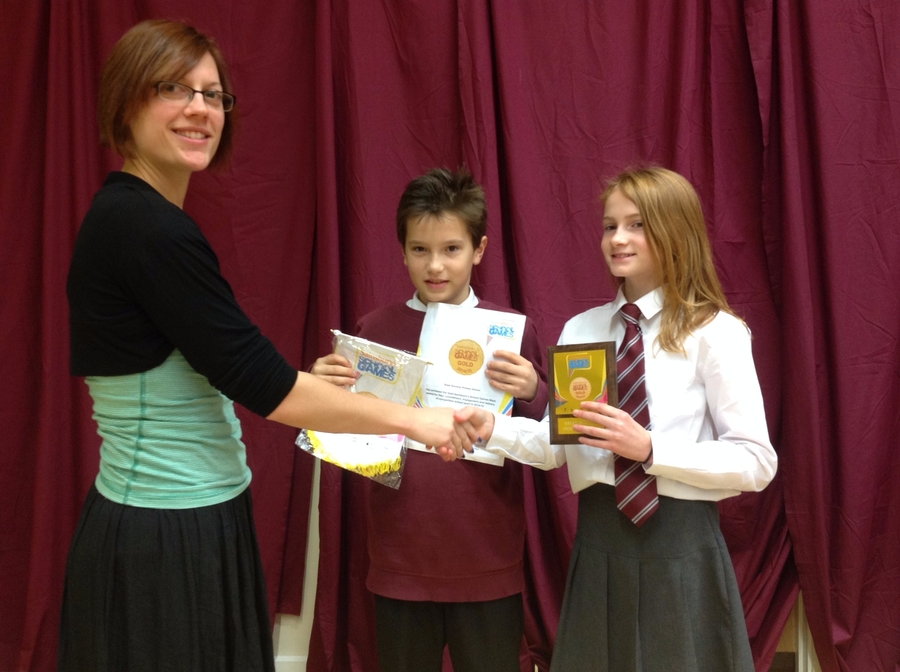 Our successful gymnastic team.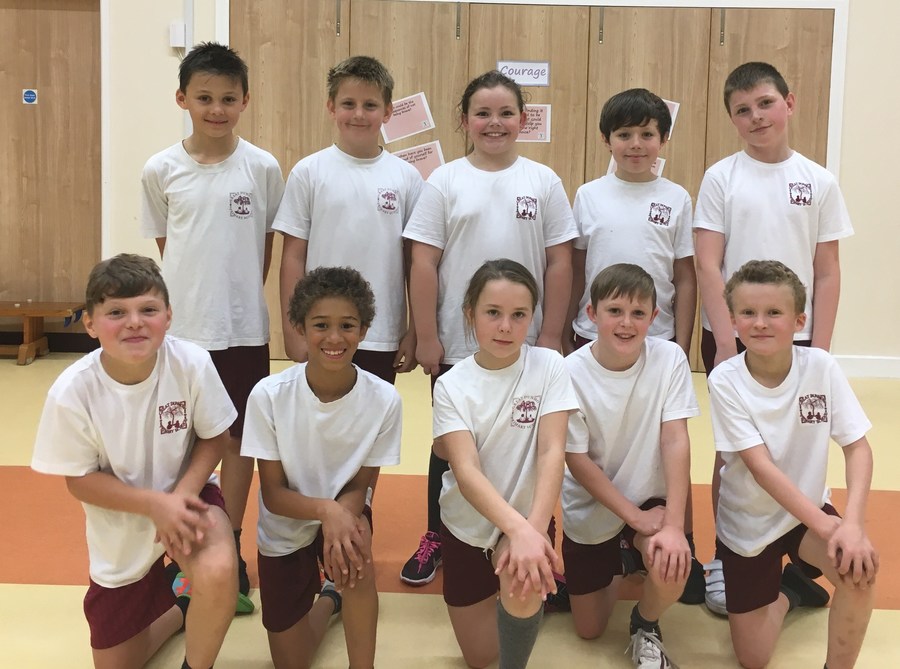 The gymnastics team performing at Great Dunmow carnival 2015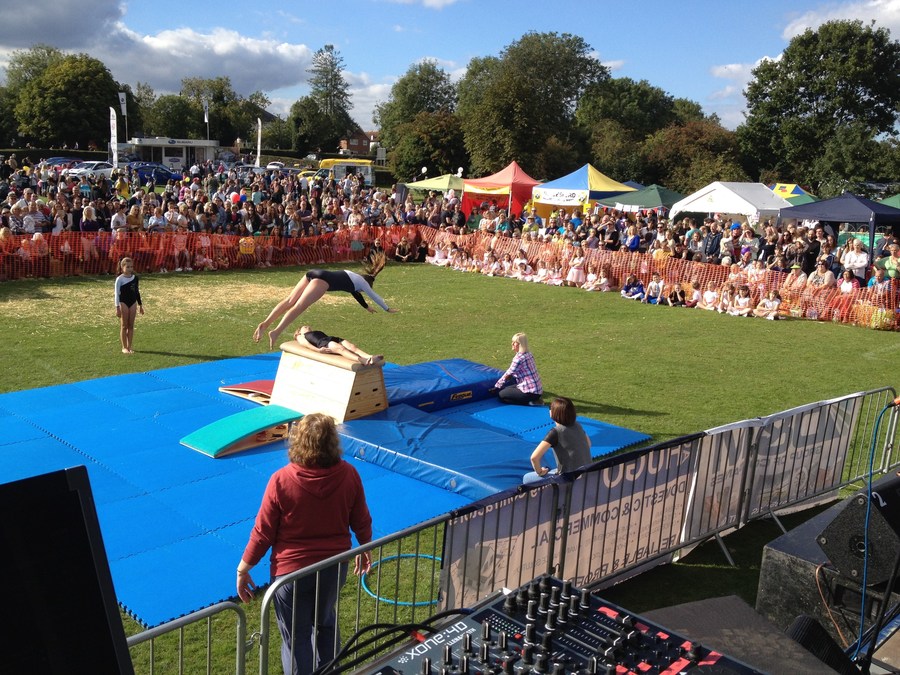 School football team win Uttlesford Partnership Football Tournament